26th April 2021 - 12:46
Regattas Asia
2021 Samui Regata postponed until 3rd Quarter 2021.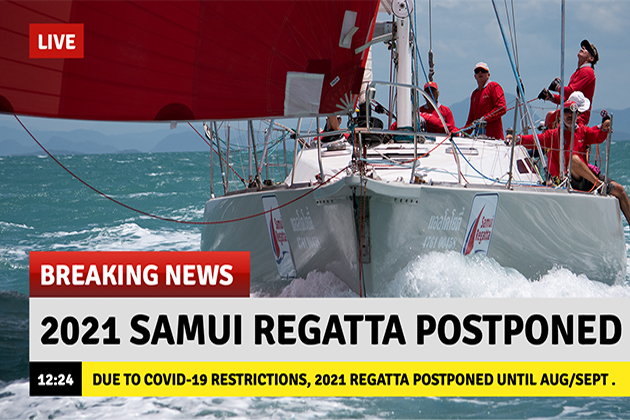 Due to the latest COVID-19 restrictions, we regret that we have to postpone the 2021 Koh Samui Regatta until August/Sept 2021.
Our current plan for 2021 is to go back to our roots, with a beach-based event, bringing sailors back to Koh Samui with the bigger boats hopefully returning in 2022.
We thank all our sponsors and competitors for their support in going ahead with this year's event and looking forward to seeing you all later in the year. Provisional dates will be announced as soon as we get clarification for running the event.