28th February 2022 - 20:06
Regatta Media
Samui Regatta Confirmed for 26-30 July 2022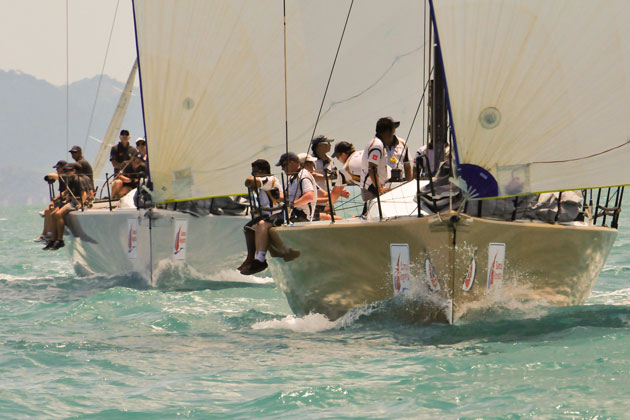 In order to support the reopening for resorts and high season tourist facilities on the island of Koh Samui. The traditional Koh Samui Regatta is moving from its traditional dates at the end of May, to July for this years event.
The Koh Samui Regatta Organising Committee, in conjunction with the Tourism Authority of Thailand and the Koh Samui Tourisim Association, has announced that the 2022 event will be based at the Banana Fan Sea Resort on Chaweng Beach from 26th - 30th July.
While restrictions for yachts arriving in Thailand are slowly lifted, it is still not easy for international yacht to return to their home bases after the Regatta. So the organisers expect limited keelboat entries.
The traditional "weekend" dinghy series has now been expanded to a 4-day event Wednesday - Saturday over what is now an extended holiday period in Thailand.
As a result, this years event will now consist of 4 days racing covering the extended Holiday around the Birthday of his Majesty the King of Thailand. This will see the regatta returning to its roots with over 50 Thailand based sailing dinghies from Phuket, Songkla, Hua Hin and Sattahip gracing the shores of Chaweng Beach. All activities will be base
Full details for this years event. Including the Notice of Race will be published during the first week on July on samuiregatta.com.